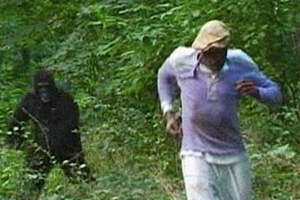 "Regardless of how unconventional and experimental it is, more than anything
Confessionsofa Ex-Doofus-ItchyFooted Mutha
is a joy to watch. It certainly breaks new ground, but never at the expense of its sense of humor. Van Peebles never seems as though he is trying to be obscure for the sake of being so; rather, he made the movie the only way he could. Take no prisoners. Make no excuses. Just make the movie by whatever means necessary. Melvin Van Peebles' conviction and determination is nothing short of inspirational."
Read my full review of

Confessionsofa Ex-Doofus-ItchyFooted Mutha

here at Hammer to Nail.
http://www.hammertonail.com/?p=504